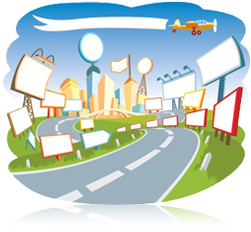 ounded in early 2001 by Dana Oertell-Scoby in response to companies seeking a better, cost-effective alternative to using public relations and marketing agencies that have high-overhead, Maestro Communications is the culmination of 20 years of dedication to discover the "art" of effective communications and the formulas that really make communications work.
Adhering to this "art of communications" philosophy, Maestro Communications injects excitement into each project bringing stimulating ideas and fresh strategies to the table. Whether it is putting a particular edge in a press release headline that captures the media's attention, or creating dynamic marketing campaigns coupled with exciting promotions and attractive marketing materials, you can rest assured that Maestro Communications will get your message quickly produced, seen and heard.
Maestro Communications currently serves clients in the Internet space, entertainment, advertising and consumer products areas. Previous experience includes working with companies in the semiconductor, hardware and software industries (AMD, Compaq, Nvidia, Toshiba, Microsoft and Dolby) in addition to consumer electronics, science and technology, manufacturing, consumer goods, food and beverage and music and entertainment industries.

Please come inside and find out how Maestro Communications can help you.