Portfolio: Technology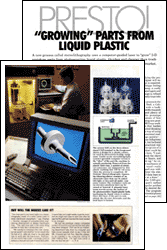 Toward the end of the 1980's, as increased computer power enabled revolutionary technologies to emerge in the design and manufacturing industry, one particular technology, stereolithography, stunned the industry with its ability to save months, even years off the design to production timeline. This technology, developed by 3D Systems (Valencia, CA), produced accurate, 3-dimensional prototypes using CAD/CAM and laser technology within weeks or even days. It is still one of the most effective applications in bringing products to market faster. Used in industries from automobile manufacturing to medical applications, stereolithograhy is here to stay.
Leading the introduction of this new technology when working for a PR firm in Los Angeles, Dana Oertell-Scoby helped put 3D Systems on the map. Cover stories in industry publications, as well as feature articles and TV segments in media such as Popular Science and United Airlines in-flight business program, quickly launched 3D Systems into the limelight as having one of the most technologically important inventions of the century. In addition, the company was a staunch supporter of the arts community and a highly visible art contest was devised and coordinated with the reputable Pasadena Art Center College of Design. The contest allowed art students, teachers and professionals to test their abilities utilizing stereolithography to create fine art objects or 3-D sculptures. Notable judges included sculptor Robert Graham. The contest brought attention to 3D systems from all over the world with articles appearing in a wide range of publications such as the Los Angeles Times, IEEE Spectrum, and Computer Graphics Review.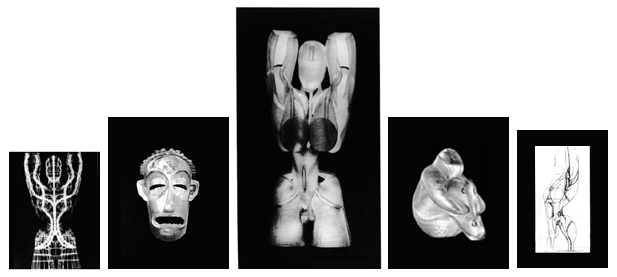 Psygnosis

Psygnosis, a Well known for the Lemmings series of video games in the early 1990s, Psygnosis was purchased by Sony in 1993 to become one of the key developers that helped launch the Sony Playstation® in 1995. During subsequent years, the company produced outrageous games such as the Wipeout™, Destruction Derby™, G-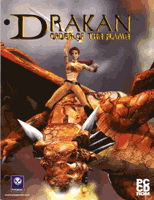 Police™, and Colony Wars™ series that became cult status in the industry - testing every bit and byte that the current computer and video game systems could endure, both in speed and in graphics. Psygnosis formed strategic partnerships with major computer hardware companies and chip manufacturers such as Compaq, AMD, Intel, S3, and Nvidia, who were looking for ways to present the performance of new technologies in the most dynamic and visual way possible. Psygnosis' video games were the ideal forum to present these new technologies.
Dana Oertell Scoby joined Psygnosis just prior to the heat of the PlayStation launch and for five years directed the company's PR strategies and programs. In two short years, the company grew to 800 people worldwide, becoming an industry leader with up to 40 game titles being launched each year. To stand out amongst the competition, compelling press kits, events, online contests and press tours were devised to capture editorial attention.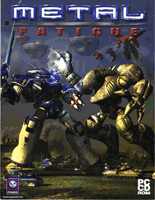 Press coverage was obtained in literally hundreds of publications, from major consumer publications, newspapers and television such as Entertainment Weekly, Maxim, Newsweek, Rolling Stone, CNN, and the New York Times, to syndicated columns and trade and industry media essential to reaching the videogame audience. Psygnosis PR team is still remembered as one of the most creative in the industry.