Portfolio: Consumer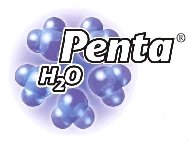 In 2001, Maestro Communications was selected by Bio-Hydration Research Lab, Inc. for its versatility in both marketing and communications. Over the next year and a half, Maestro Communications quickly got Penta® water's message out to a large number of market segments, including trade, industry, vertical and mass media. Still in the early marketing stage, it was important to polish the company's marketing materials and press kit; generate quantitative product testimonials and PR coverage; develop sales materials and a corporate video in a timely manner. Maestro made successful story placements in key beverage, retail, health, and sports media ensued as well as major syndicated TV coverage on CNN, Fox News and on Conus Communications "First Business" consumer segment. Today, Penta is the number one selling bottled water in heath food stores across the nation. Maestro also helped the Company with its strategic marketing to international markets including Europe, Japan and Canada.
In 1999, Bio-Hydration made a revolutionary scientific discovery - a new technology that actually reduces and stabilize the molecular clusters found in water. This discovery led quickly to production of Penta® drinking water, now being touted as the "water reinvented" and distributed in more than 6,000 health food stores nationwide. In 2003 a new milestone was reached, -- distribution of the water at mass retail. Because Penta's unique molecular arrays are smaller, the water actually enters the body's cells more easily allowing for faster and complete hydration, thereby increasing energy. It also better cleanses the cells, helping the body to eliminate toxins quickly and efficiently.
The beneficial health aspects of Penta water are being discovered daily by athletes, consumers, healthcare professionals and even cancer patients. Athletes are breaking world records and consumers are seeing amazing changes in their performance levels in addition to the reduction of edema (swelling) after workouts and competitions. Penta is even helping chemotherapy patients get on the road to recovery much faster because of its cleansing and energizing capabilities. Penta water is helping people go faster, farther, longer. New clinical studies are substantiating Penta's health-giving properties.