Maestro Communications has represented clients in nearly every industry -- from computer hardware, software and telephony to multimedia, consumer electronics and consumer products. Current and recent clients include those in the Internet, interactive entertainment, web design, advertising and beverage industries.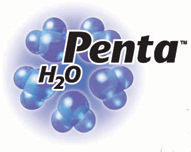 Bio-Hydration: Bio-Hydration Research Lab, Inc. produces Penta®, a molecularly restructured pure drinking water that hydrates, energizes and cleans the body faster than any other water. During an experiment to remove dissolved solids from water, Bio-Hydration Research Lab, Inc.'s co-founders, Bill and Mike Holloway, discovered Penta's formula by accident. Through a series of physics tests, they found that water could be stabilized for maximum hydration. In 1999, the company introduced Penta to the world as the first molecularly restructured drinking water with no artificial ingredients, additives or calories. Penta is available in more than 5,000 retail, health food and specialty stores nationwide.
Services provided. From 2001 to 2003 Maestro Communications served as marketing and PR council and director for all of Bio-Hydration Research Lab's marketing and communications needs. Today the brand is the #1 selling bottled drinking water in health food stores nationwide. Established positioning and branding for Penta Water; developed and managed advertising and PR campaigns; handled trade shows, events and sports and celebrity marketing; worked with philanthropic ventures and non-profits as well as with notable doctors and physicists; worked with sales department to define sales materials and direction; managed radio advertising and PR campaigns; developed and managed production of marketing and PR materials. Obtained national PR coverage on CNN, The View, Fox News Network and a wide range of print and broadcast media (newspaper, consumer, sports, fitness, health, healthcare, lifestyle).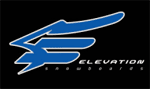 Elevation™ Snowboards: Created by snowboarders for snowboarders, Elevation(TM) Snowboards is not just another new snowboard company. It's rider-owned and rider-driven. Industry veteran snowboarder, Bert LaMar, founded the company with the vision of introducing a top-end brand that even the best boarders would ride yet offering it to the general snowboard enthusiast. With boards designed by medal-winning riders such as Chris Engelsman and Marcus Egge, Elevation's Tech Decks are a 'must have' for the boarder looking to stand apart from traditional brands.
Services provided: Maestro Communications' work with Elevation Snowboards has included media research, PR consultation and cross promotions with strategic partners such as Activision.

Elfenworks. elfenworks builds award-winning websites exclusively for musicians and music-related organizations, and also provides other web-related support services. The company's ability to understand the unique requirements for music-focused websites has attracted notable virtuosos such as violinists Aaron Rosand and Erick Friedman, master violin pedagogue Betty Haag, guitarist Michael Lorimer, jazz violinist Jeremy Cohen, jazz pianist Tammy Hall, and many others. Sites designed by elfenworks for music organizations include include: Haight Ashbury Music, Vox Music Group, Callahan Piano Services, Recording Musicians San Francisco, and the Coastside Orchestra. In addition to webdesign, elfenworks also provides comprehensive technology, film, music, and graphic design support as well as project management to artists and the music industry. As a public service, elfenworks has developed a set of free, easily modified website templates, specifically tailored for use by musicians.
Services provided: Maestro Communications supports elfenworks by providing public relations and campaigning services for the company's distinguished list of clientele.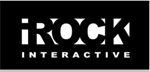 iROCK: Founded in January 2000 by Virtus Entertainment, the co-founder of Red Storm Entertainment (with author Tom Clancy) and Timeline Computer Entertainment (with author/screenwriter Michael Crichton), iROCK interactive designs and develops compelling interactive entertainment leveraging the branding of today's hottest music artists. iROCK currently has game titles in production for Sony's PlayStation® 2, Microsoft's Xbox(®, and Windows PC based gaming platforms. Currently under development is the video game Savage Skies (formerly Ozzy's Black Skies), featuring new and familiar soundtracks from the great Ozzy Osbourne himself.
Services provided: Maestro Communications provided business consultation and public relations services for the promotion of Savage Skies (formerly Ozzy's Black Skies),on Playstation® 2, Microsoft® Xbox and PC platforms. The game was published by Bam! Entertainment.

Moonstone Interactive: An independent design studio specializing in web and multimedia development. The company designs for multiple Internet and multimedia platforms and technologies. Key services include web programming, multimedia programming, database architecture, technical design and e-commerce. Visual artistry, functionality and attention to detail are prioritized for each and every project, resulting in a consistency that is highly valued by the company's clients. The quality of each product and service is due to close teamwork and the company's grounded history and experience as a new technology design firm.
Services provided: Maestro Communications provided corporate public relations, and creative campaign and copywriting services for Moonstone Interactive.

VERSUS BOOKS VERSUS BOOKS™: The fastest growing video and computer game strategy guide publisher in the U.S. Founded in 1996 with a clear mission to raise the standard of computer and video game strategy guides, VERSUS BOOKS is universally acclaimed by major press as "the" source for accurate gaming information." Headquartered in Alameda California, the company has established key alliances with major software publishers including Sony®, Nintendo®, Sega®, Capcom®, Interplay®, Namco Hometek(TM), Valve(TM), and Ubisoft(TM). Today, with more than 6 million guides in print, VERSUS BOOKS continues to champion the best official and exclusive guides in the industry.
Services provided: Maestro Communications provided pubic relations consultation and services to VERSUS BOOKS including writing, press release distribution, news and product story placement in addition to website press room management.